The Hajj Warning!
» If you miss Arafat you miss Hajj.
Early morning
» Pray Fajr in Jam'ah in the tent and spend some time on Istighfar, Dhikr and Azkar and make long Du'a until the sunrise.
Preparation and travelling to Arafat
» You can travel with your group or young and healthy can walk to Arafat (9 miles approx. 4 hours).
» Continue reciting Talbiyah towards travelling to Arafat.
On arrival in Arafat
» Arriving around Zawal – listen to the Khutb'ah in or around Nimrah Mosque and then perform the Salāh of Zuhr and Asr (combined or separate) both methods are permissible.
Dua for Arafat
» Keep reciting (Du'a below) until the sunset and if possible from or near Jabal Al Rahmah.
» Make sure the following Du'a below is recited at all time while you are in Arafat.
» See Dua 7 on 'Salah' for Audio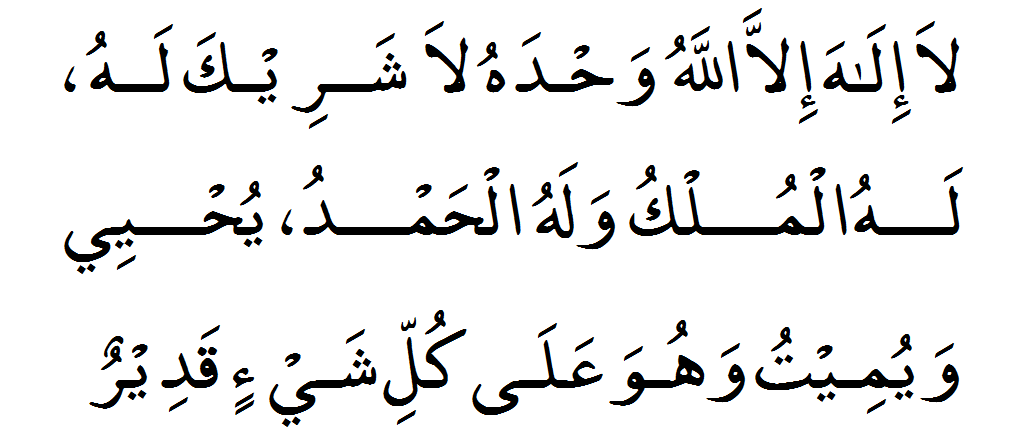 La ilaha illa allahu wah dahu la shareeka lahu, Lahul mulku wa lahul hamdu, Wa huwa 'ala kullee shay'in qadeer
» Also recite the following Dua.
» See Dua 3 on 'Rabanna' for Audio

Rabbana atina fid-dunya hasanatan wa fil 'akhirati hasanatan waqina 'adhaban-nar
Between Asr and sunset
» Open your heart and shed tears and make sincere Tawba, Dhikr Istighfar in your own language by raising your hand (Sunnah) facing Qibla.
Note
» It is also permissible to make Dua's from authentic book (Group Dua's not recommended) this day is between you and your Lord, no one knows what's in your heart better then you!